Dog home boarding
Why home board?
Kennels can be very expensive and are not always the best solution for looking after your dog. We pride ourselves in giving your dog a home from home when you are away - a break which we are sure it will enjoy.
Your dog will live in our house as one of the family in a warm and loving environment, will go on walkies with our dog, have the security of a fenced-in garden and be a friend for our dog and the other doggies staying with us. One of us is around the house all of the time and your dog will not be left alone in the house.
We cater for long or short breaks and if an emergency occurs at your home we would do our best to accommodate your dog.

Check out our
Facebook
page for pictures and comments from previous boardees.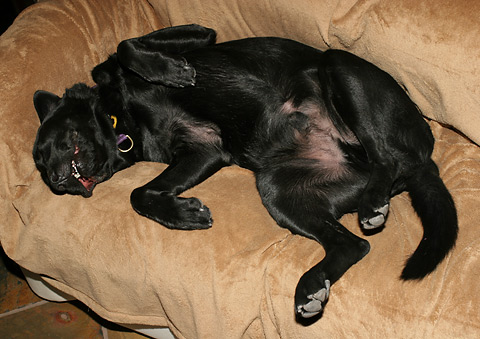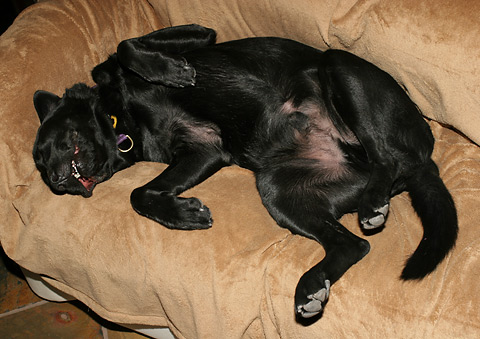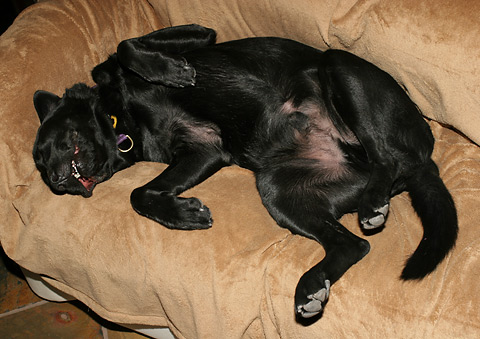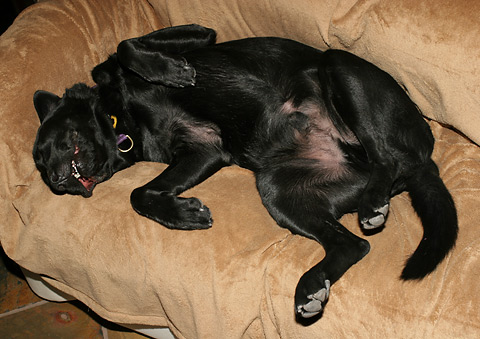 Sorry – uncastrated males & bitches in season are not accepted into our homes ... why?
Terms and Conditions
Dog Boarding through The Lead Role
Client authorisation
The client authorises The Lead Role to obtain any emergency veterinary care that may be necessary during the time spent with the dog. Every effort will be made to contact the owner prior to obtaining emergency care.
The client accepts responsibility for any charges related to this emergency care. They also authorise The Lead Role to utilise an alternative veterinarian in the event my regular veterinarian is unavailable.
The client agrees to reimburse The Lead Role for any additional fees for providing emergency care, as well as any expenses incurred for unexpected visits, transportation, housing, food, or supplies.
The client will be responsible for any medical expenses and damages resulting from an injury to the pet sitter.
The client agrees to notify The Lead Role of any concerns/complaints within 24 hours of any appointments.
Clients must give a minimum of 24 hours notice to cancel any appointments or the full amount will be collected.

The Lead Role Responsibilities
The Lead Role agrees to provide the services stated in this agreement in a reliable, caring and trustworthy manner. In consideration of these services and as an express condition thereof, the client expressly waives and relinquishes any and all claims against The Lead Role, its employees or assigns, except those arising from negligence of the pet sitter.
The Lead Role will not let any dog off his/her lead unless express owner consent has been given.
The Lead Role is not responsible for damage incurred by pet escaping because of a faulty leash/collar or a collar that is not properly fitting.
The Lead Role will not be liable for the injury, disappearance, death, or fines of any pet with unsupervised access to the outdoors.
It is expressly understood that The Lead Role shall not be held responsible for any damage to client's property, or that of others, caused by client's pets during the period in which they are in its care. Client has advised The Lead Role of all situations, which will relieve it of liability for damage.
This agreement is valid for all future visits until a new agreement is signed. The Lead Role reserves the right to terminate this agreement at any time, at its sole discretion; likewise, client may terminate this agreement at any time. ng.
The Lead Role agrees to love and care for your pet whilst you are absent.
* Walks consist of at least a 60 minute walk. In the case of extreme weather conditions, e.g. blinding rain or snow, or pet injury/ illness, or on client request, the dog will be given time outside to relieve him/herself and then the rest of the visit will be spent inside with client-approved activities.