Meet the team
The Lead Role is mainly the father and son team of Philip and John Hague. They live on Aldenham Road and can often be seen out and about walking their own dog Roxy or other dogs of different shapes and sizes. Sometimes other members of the family, Jan or Michael, have been known to help out.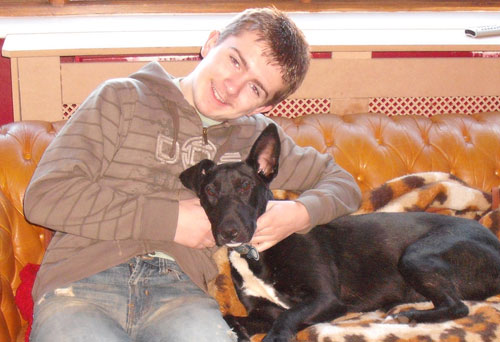 John Hague
John is the main walker of The Lead Role. He has a natural affinity with dogs and is the main carer of the Hague's own dog Roxy. He studies design part-time at West Herts college.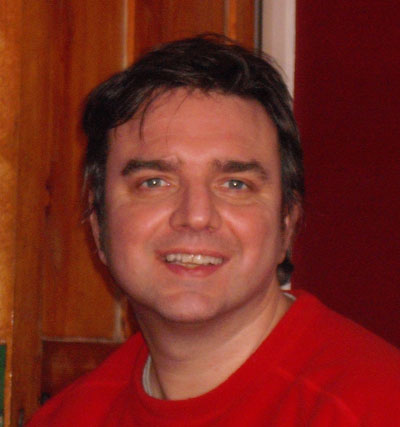 Philip Hague
Philip provides full back-up for John, walking dogs when John has college commitments and being there as back-up in case of emergency. Philip grew up with dogs and has been around them all his life. Philip works from home organising conferences.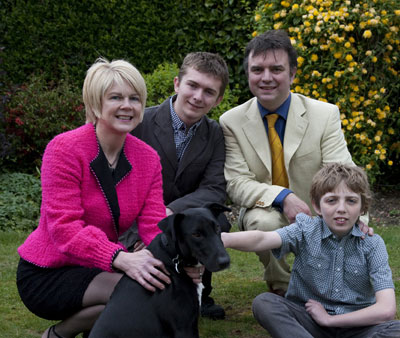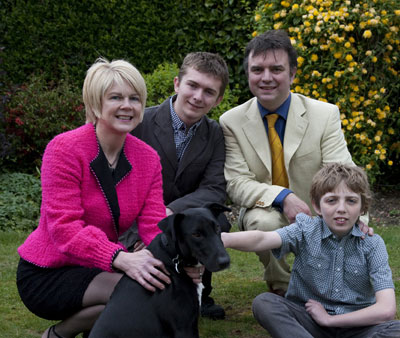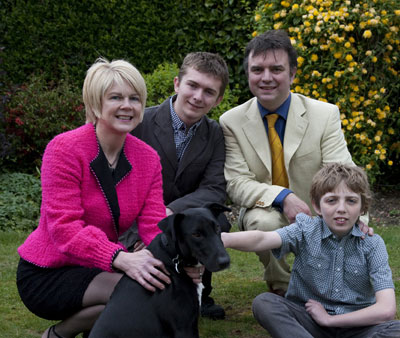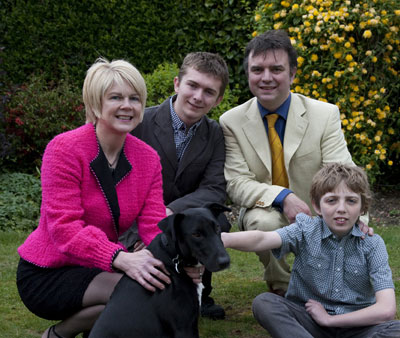 The Hagues
Jan, John, Philip, Michael and Roxy